Virtual co-working, such as the Clarity Room, offers several benefits for individuals seeking a productive and focused work environment. Here are some advantages of virtual co-working:
1. Increased Focus: Virtual co-working provides a dedicated space where individuals can eliminate distractions and concentrate on their tasks. Being in a virtual room with like-minded individuals can create a sense of accountability and motivation, leading to enhanced focus and productivity.
2. Structure and Routine: Working from home or other flexible environments can sometimes lack structure. Virtual co-working spaces offer scheduled sessions, creating a routine and helping individuals establish a productive work rhythm. Having set work periods can aid in time management and task completion.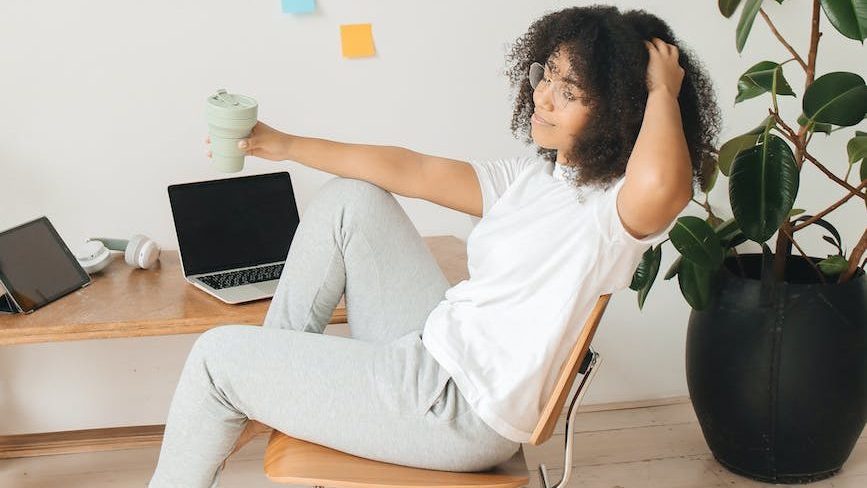 3. Social Connection: Although virtual co-working spaces are remote, they foster community and social interaction. Participants can engage in chat discussions, share insights, and build connections with like-minded professionals. This social element provides a support network, encouragement, and opportunities for collaboration.
4. Accountability: Virtual co-working environments often include features that encourage accountability. For example, individuals may state their goals or tasks at the beginning of a session, which helps to create a sense of commitment. Additionally, the presence of others working alongside can serve as a motivating factor to stay on track and complete tasks.
5. Learning and Skill Sharing: Virtual co-working spaces can be a platform for knowledge exchange and skill sharing. Participants may come from diverse backgrounds and industries, offering the opportunity to learn from others' experiences and expertise. This collective intelligence can lead to personal and professional growth.
6. Flexibility and Accessibility: Virtual co-working allows individuals to work from any location, making it highly flexible and accessible. It eliminates the need for a physical office space and allows individuals to connect and collaborate regardless of geographical barriers.
Virtual co-working provides a structured and supportive environment that fosters productivity, social connections, accountability, and learning. It is an effective solution for those seeking an alternative to traditional office spaces or looking to enhance their remote work experience.